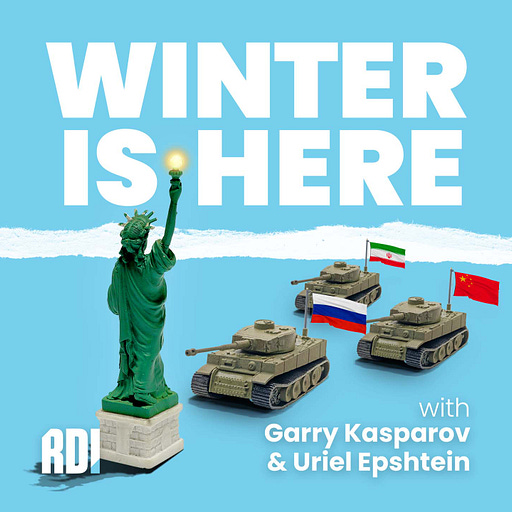 Apr 8 • 51M
🎧 What's Worth Going to Jail For?
Leopoldo Lopez, Venezuelan Opposition Leader imprisoned by Maduro for 5 years, joins Uriel Epshtein
With Putin having openly invaded a free and democratic nation, the global war between democracy and tyranny is officially out in the open. Join us as we discuss what's happening in this war and how the Free World can win!
Leopoldo Lopez is one of the most prominent Venezuelan opposition leaders. For openly challenging dictators like Chávez and Maduro, he was sentenced to 13 years in prison. He famously turned himself in and ended up spending 3 years in a military prison, and 2 under house arrest. During the 2019 uprising against Maduro's regime, Lopez escaped house arrest and sought refuge in the Spanish Embassy, where he remained for over a year. In 2020, he escaped from Venezuela in disguise over the border into Colombia.
He joins Uriel Epshtein to discuss how he developed the resilience to survive 3 years of solitary confinement, what inspires him about American democracy, and why the Venezuelan opposition chose to hang the Ukrainian flag outside of the Venezuelan Embassy in D.C. Our conversation hinges on why all the sacrifices he has made in his now-global fight against dictatorship are worth it.